What is a web map?
Analogue paper - Digital maps - Web Maps
[Data, tiles, styles and servers.]
View in a browser, scroll, pan, zoom.

Examples:
a little History
Digital maps
GIS software
GIS on the Web is not user friendly..
1996 Mapquest first with a web service!
But really slow to load..
in 2004 Endoxon found a way for quick online mapping! map.search.ch
2005 Google Maps took over!
The solution?
Tiles!
Tiles
All tiles size 256x256 pixels
Placed in a grid, sharing boundaries
Seamless map
All these little tiles load way faster than one big map!
We call this slippy maps
Zoom levels
Each zoom level has its own set of tiles!
Zoom level 0: 1 tile for the whole world.
Increases exponentially...
Zoom level 1: 4 tiles
Zoom level 2: 16 tiles
etc.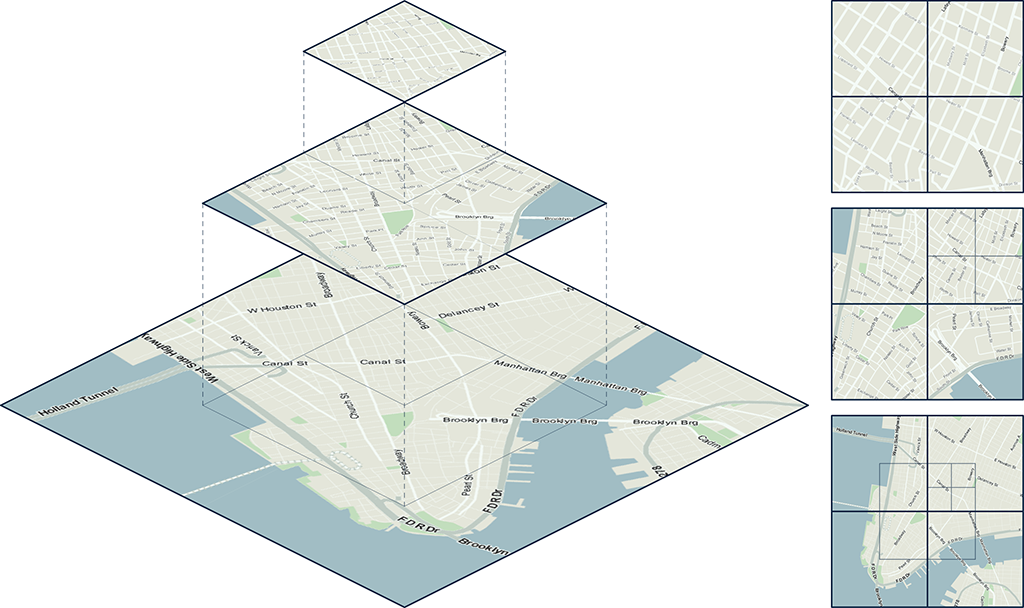 Map with tile bounds
Styling & Serving tiles
Layers!
Base Layer
Raster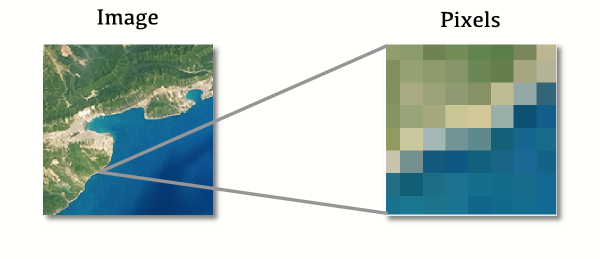 Data Layer / Feature Layer
Vector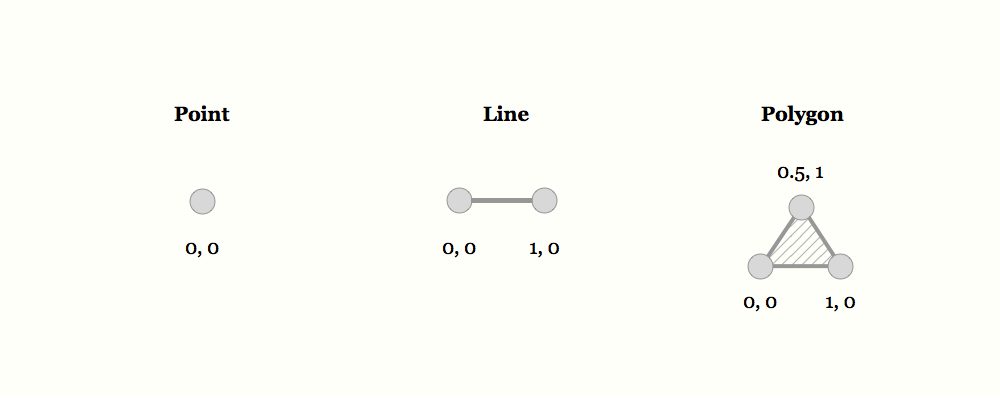 Building blocks
Data
Styles
Tiles
Layers
Servers
How to bring this all together?
How to make a Web Page?
HTML - Content
CSS - Layout
JavaScript - Functionality
Maps with JavaScript
Data + style = map tiles / Background map
Data layers, polygons, lines & points
Functionality: zoom, pan, popups, markers, routes, etc.
JavaScript Libraries!
JavaScript Libraries for Mapping
Leaflet.js
OpenLayers
D3.js
Google Maps
HERE Maps
NL Maps
Nederlandse actuele Data op de kaart (BRT)
Meerdere Mapping libraries ondersteund
Kant en klare code
Uitgebreide documentatie
Leaflet.js

An Open-Source JavaScript Library for Mobile-Friendly Interactive Maps
Lightweight, simple, flexible
What Leaflet does not do:
Provide any data for you!
Provide the basemap
GIS
Leaflet is a framework
What will we do?
Add a Base Map
Adding markers, circles, polygons
Add custom data